FÚTBOL TRANSFORMADOR
TRANSFORMING SOCCER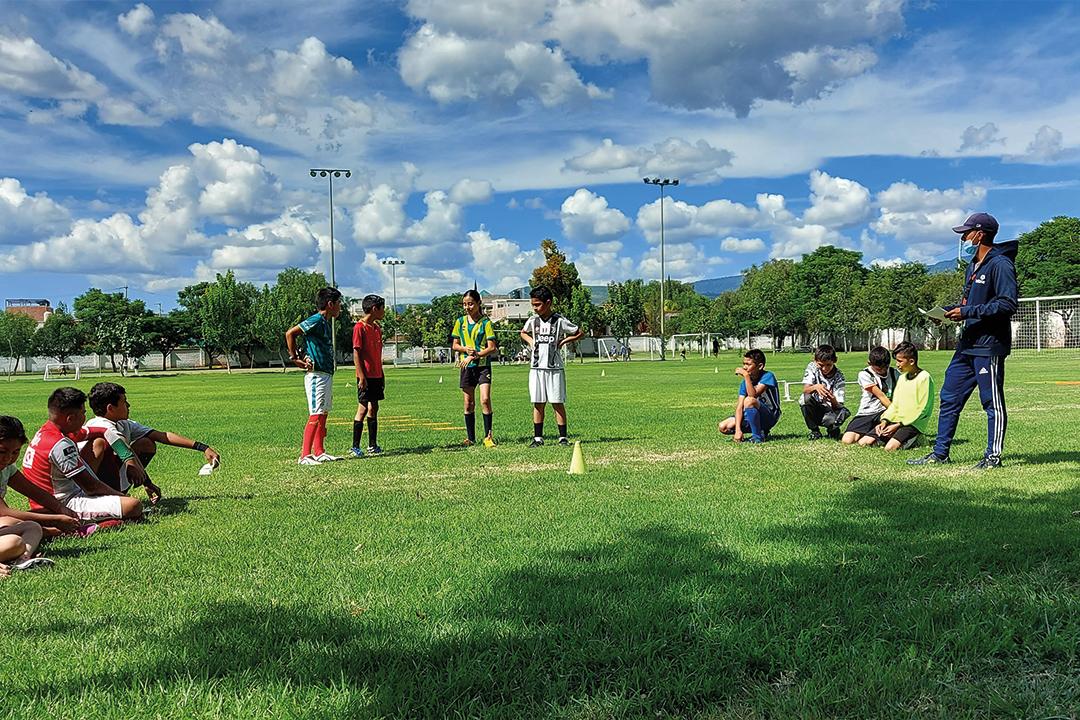 Crowdfunding
$22,600.00

recaudados de una meta de

$50,000.00
$22,600.00

raised from a goal of

$50,000.00

45.20% $50,000.00

18 donativos
Ver donantes

18 donatives
Ver donantes
05 Aug 2022 Samantha $10,000.00 MXN
22 Aug 2022 Anónimo $4,000.00 MXN
31 Aug 2022 Lorena $1,000.00 MXN
01 Sep 2022 Anónimo $1,000.00 MXN
02 Sep 2022 Anónimo $2,000.00 MXN
15 Sep 2022 Anónimo $200.00 MXN
23 Sep 2022 Anónimo $100.00 MXN
26 Sep 2022 Luz ofelia $1,000.00 MXN
31 Oct 2022 Ulisses $100.00 MXN
29 Nov 2022 Laura $500.00 MXN
29 Nov 2022 Anónimo $500.00 MXN
29 Nov 2022 Anónimo $500.00 MXN
29 Nov 2022 VERONICA $700.00 MXN
29 Nov 2022 Anónimo $200.00 MXN
29 Nov 2022 Juan $200.00 MXN
01 Dec 2022 María Elena $200.00 MXN
01 Dec 2022 CECILIA $200.00 MXN
01 Dec 2022 Martha $200.00 MXN
Nuestra historia
Nuestra institución se funda en 2010 por un grupo de empresarios con sensibilidad social y compromiso muy grande, quienes tenían el deseo de contribuir con el desarrollo integral y formación en valores de los niños y niñas en situación vulnerable, así como brindarles espacios para su esparcimiento. Los primeros grupos atendidos fueron casas hogar y albergues y poco después escuelas públicas.
Objetivo General
Ofrecemos un programa formativo dos veces por semana de manera totalmente gratuita a más de 3,600 niños, niñas y adolescentes de 4 a 15 años en nuestros talleres socioformativos en los que jugando futbol desarrollan habilidades para la vida, valores, inteligencia emocional y otros aspectos formativos del ser que les permitirán vivir una vida más plena y positiva y convertirse en hombres y mujeres que contribuyan a la construcción de paz y de una sociedad más humana y solidaria. Nuestros beneficiarios provienen de zonas de riesgo de la ciudad de León Guanajuato y se encuentran en riesgo psicosocial y situación de vulnerabilidad que los llevan a la falta de esperanza y conductas anómicas
¿Cómo se usarán los donativos?
Se becará a un grupo de 30 niños durante 2023 quienes recibirán el programa formativo durante el primer semestre del año. (Aproximadamente 7,500 niñas, niños y adolescentes que han concluido su formación.)
Número de personas a beneficiar
30 niños durante 2023
Meta
$50,000
El impacto de tu donativo
$100 Apoyas a un niño o una niña durante dos semanas para que permanezca en nuestro programa.
$300 Apoyas a un niño o una niña durante mes y medio para que permanezca en nuestro programa.
$500 Apoyas a un niño o una niña durante dos meses y medio para que permanezca en nuestro programa.
Si tú sumas, VIBRAmos en un mundo mejor.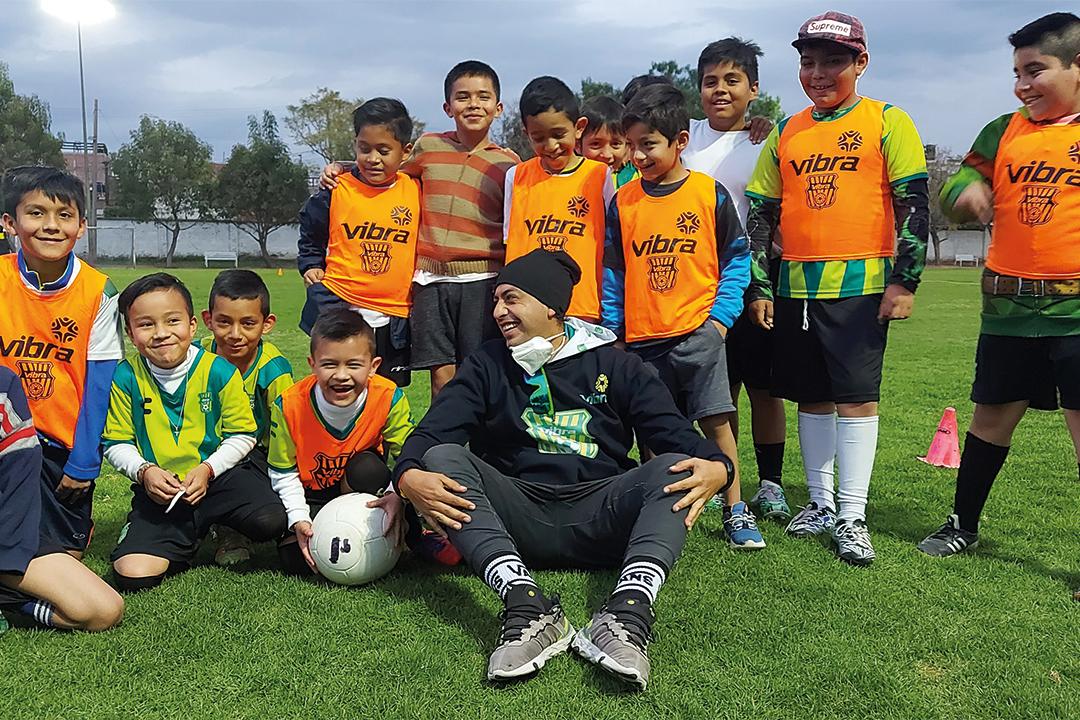 About us
Our institution was founded in 2010 by a group of businessmen with social sensitivity and great commitment, who had the desire to contribute to the integral development and training in values of children in vulnerable situations, as well as to provide them with spaces for recreation. The first groups served were homes and shelters, and soon after, public schools.
Objective
We offer a training program twice a week, completely free of charge, to more than 3,600 children and adolescents from 4 to 15 years of age in our socio-educational workshops in which they develop life skills, values, emotional intelligence and other formative aspects of being that will allow them to live a fuller and more positive life and become men and women who contribute to the construction of peace and a more humane and supportive society. Our beneficiaries come from at-risk areas of the city of León Guanajuato and are at psychosocial risk and in a situation of vulnerability that leads them to a lack of hope and abnormal behaviors.
How are your donations used?
A group of 30 children will receive scholarships during 2023 and will receive the training program during the first half of the year. (Approximately 7,500 children and adolescents have completed their education.)
Number of people to benefit
30 kids during 2023
Goal
$50,000
The impact of your donation
$100 You support a child for two weeks to stay in our program.
$300 You support one child for a month and a half to remain in our program.
$500 You support a child for two and a half months to stay in our program.
If you add up, we VIBRATE in a better world.