FUNDACIÓN DB
FUNDACIÓN DB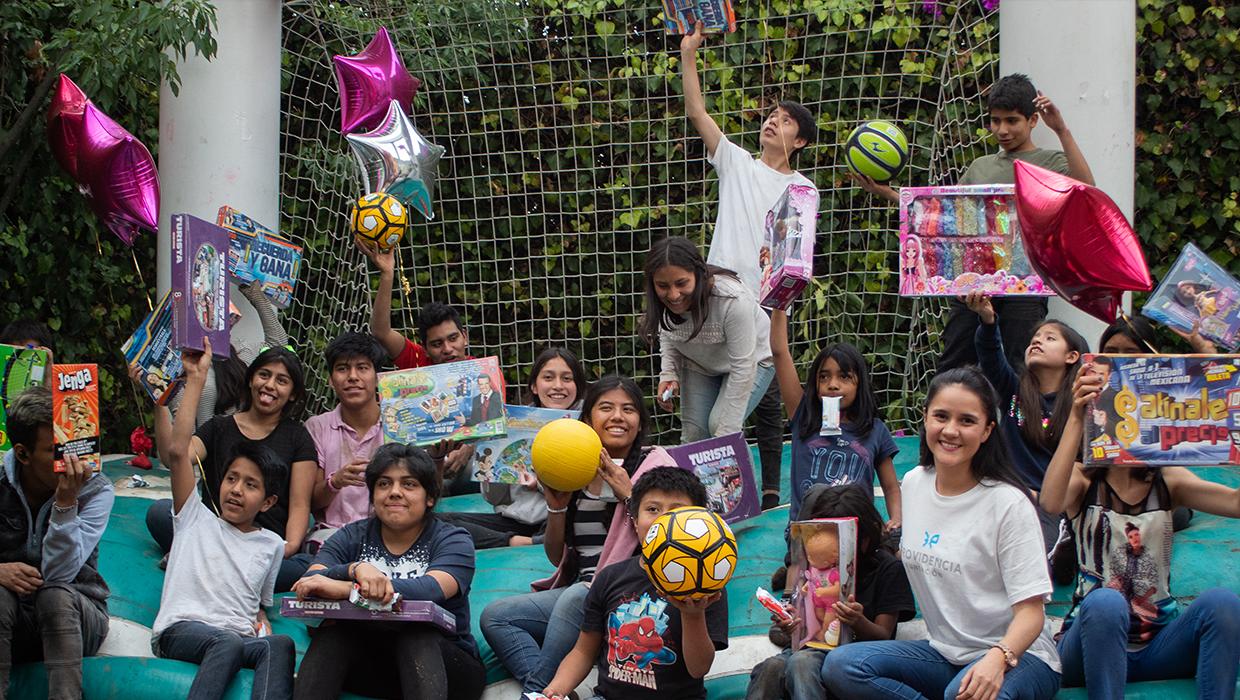 ¿Qué hacemos?
Somos una asociación civil sin fines de lucro, que a través de nuestras casas hogares transformamos el futuro de niñas y niños que se han enfrentado a situaciones desfavorables. El proyecto fue creado en memoria de Denisse Bistre y Jaim V. Worthalter Guerson, quienes dejaron grabada su sonrisa en nuestros corazones y nos enseñaron la importancia de ayudar y transmitir alegría a los demás.
Desafío
Brindar mejores oportunidades de desarrollo a los sectores infantiles más vulnerables de la población.
¿Cómo se usan los donativos?
Día a día trabajamos en nombre de ellos para dejar un legado de alegría, amor, luz, bondad, y generosidad en aquellos que no lo han tenido. Apoyamos a niños que han sufrido abuso, maltrato y abandono, a través de fomentar e impulsar los valores y aptitudes humanas con sentido social.
"Si tuvieras la oportunidad de hacer algo por cambiar el futuro de un niño...¿Lo harías?"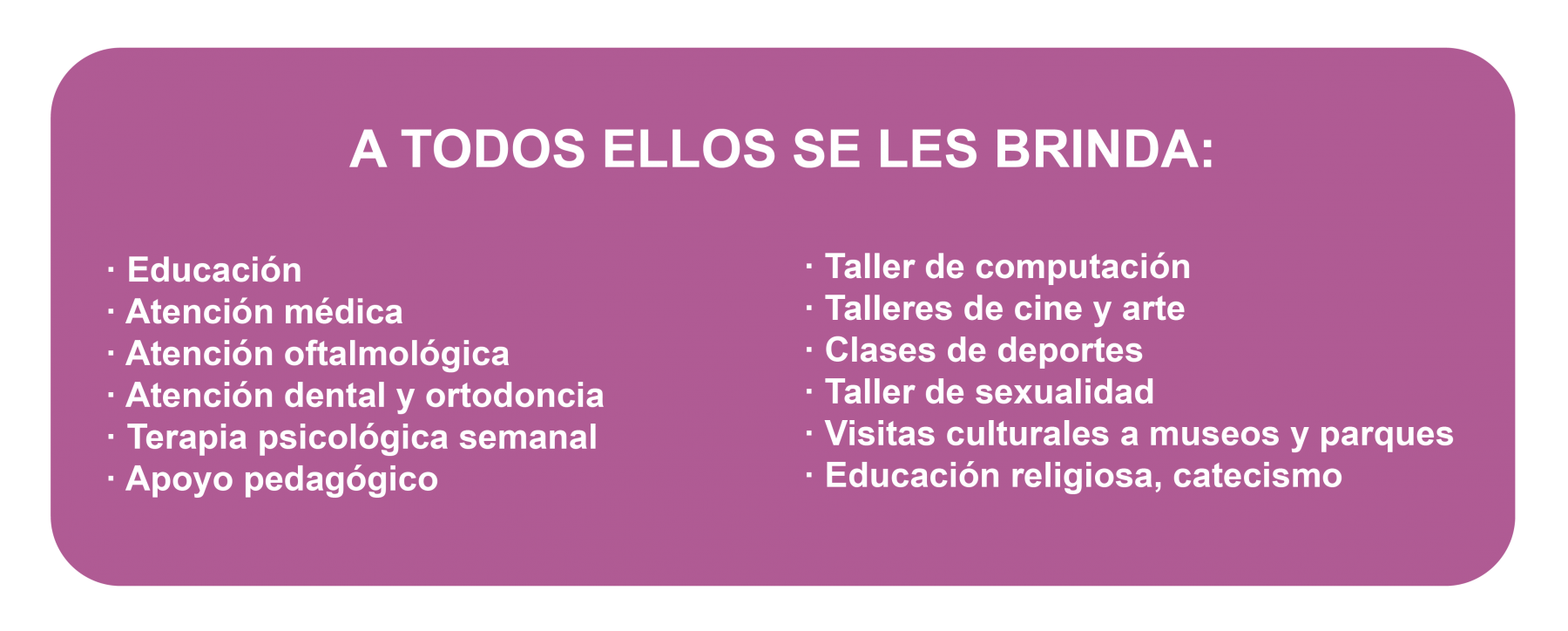 Our challenge
Provide opportunities to the most vulnerable child sectors in Mexico.
How your donations are used?
We are a non-profit civil association, through our homes we transform the future of girls and boys who have faced unfavorable situations.
The project was created in memory of Denisse Bistre and Chaim V. Worthalter Guerson, who left their smile etched in our hearts and taught us the importance of helping and transmitting joy to others.
Day by day we work on their behalf to leave a legacy of joy, love, kindness, and generosity in those who do not have it. We support children who have suffered abuse, mistreatment and abandonment, by promoting human values and skills with a social sense.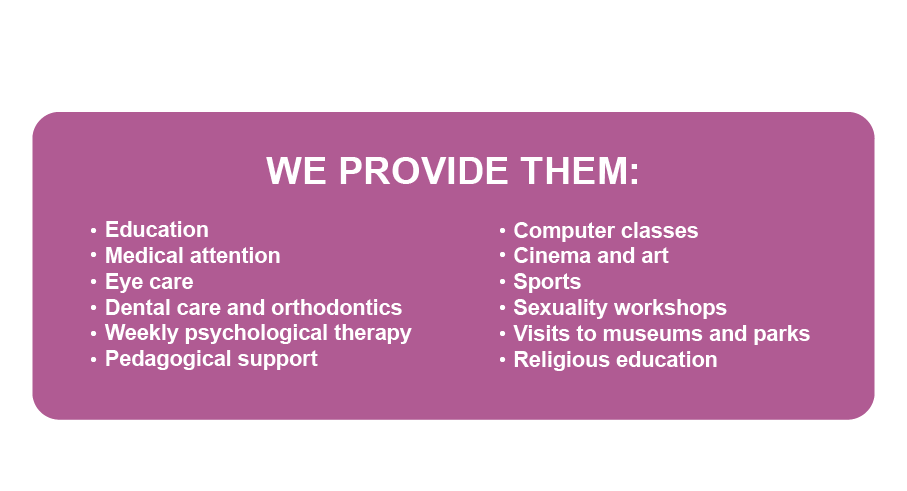 "If you had the opportunity to do something to change the future of a child ... would you do it?"
Misión
A través de nuestras casas hogares, transformamos el futuro de niñas y niños que se han enfrentado a una niñez en situaciones desfavorables.
Visión
Brindar a cada niña y niño, el hogar que merecen, con mucho amor, cuidado personalizado y una formación que los lleve de la mano a un futuro de oportunidades e infinitas posibilidades.
Objetivo
Romper con patrones de violencia que estén presentes en la sociedad mexicana y así, poder reincorporar a jóvenes íntegros, con valores familiares y capaces de transmitir este modelo de vida a futuras generaciones para lograr un México mejor.
Vive más sencillamente, para que otros puedan sencillamente vivir. Cambiar la vida de nuestros niños está en tus manos.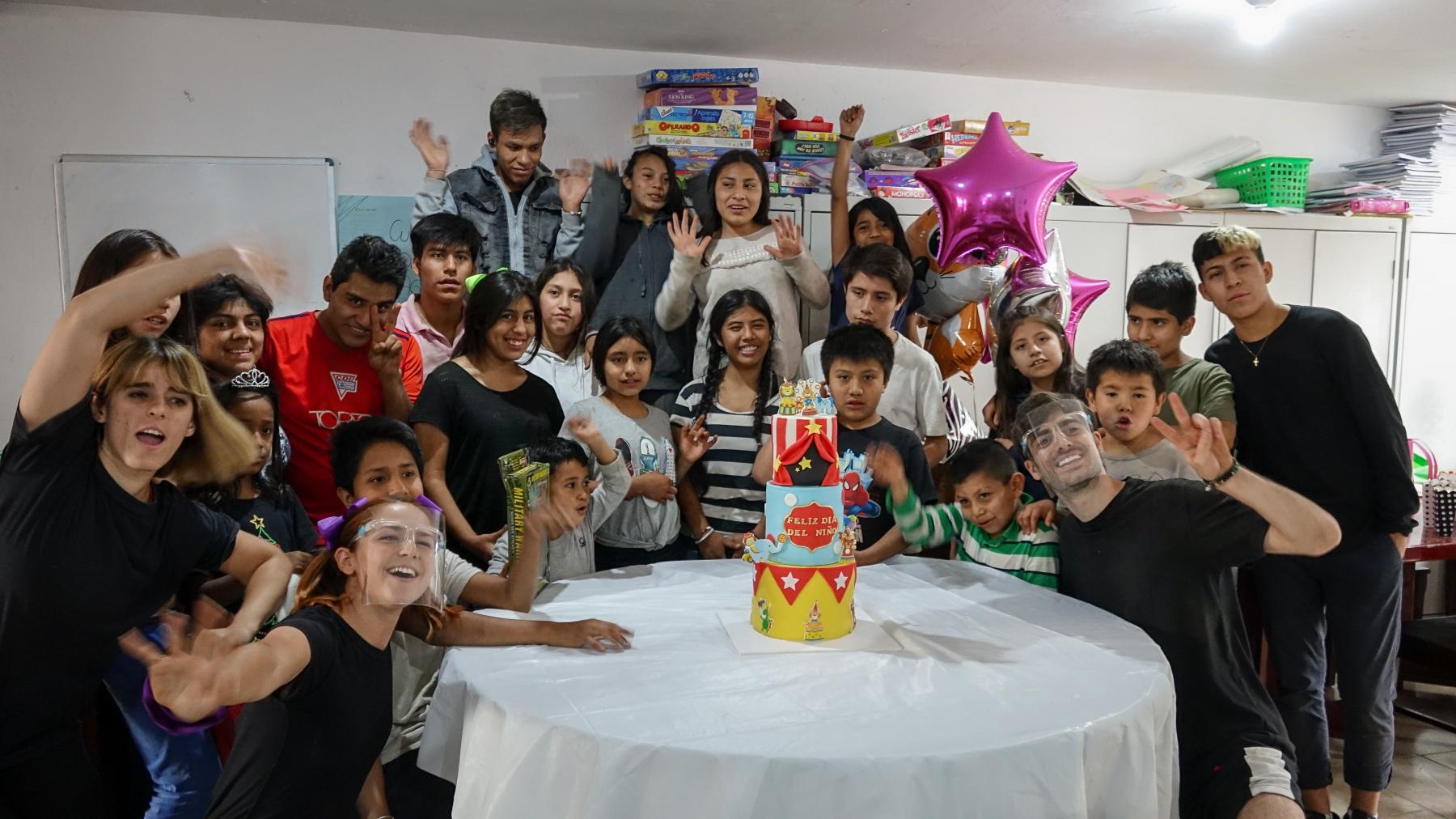 Mission
Through our homes, we transform the future of girls and boys who have faced childhood in unfavorable situations.
Vision
Provide each girl and boy with the home they deserve, with lots of love, personalized care and training that takes them hand in hand to a future of opportunities and infinite possibilities.
Objective
Breaking with patterns of violence that are present in Mexican society and being able to reincorporate young people, with values and integrity and capable of transmitting this model of life to future generations to achieve a better Mexico.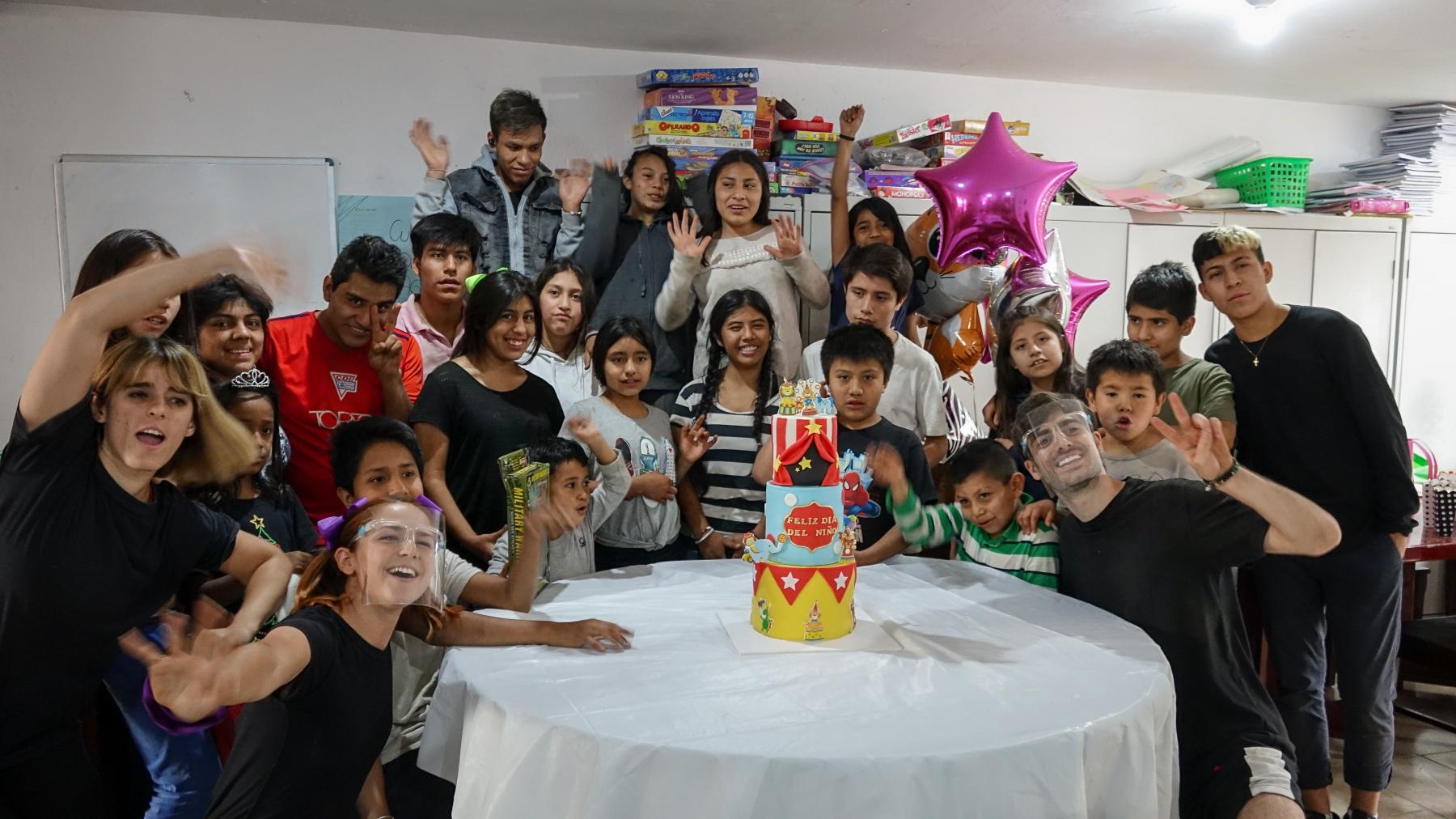 Número de Oficio de Donataria Autorizada
Authorized Donor Official Number
700-02-05-2018-03095
---
Fecha de Autorización
Authorization Date
23/03/2018
---
Fecha de Última Publicación en el DOF
Date of Last Publication in the DOF
12/01/2022