MOSAICO URBANO
MOSAICO URBANO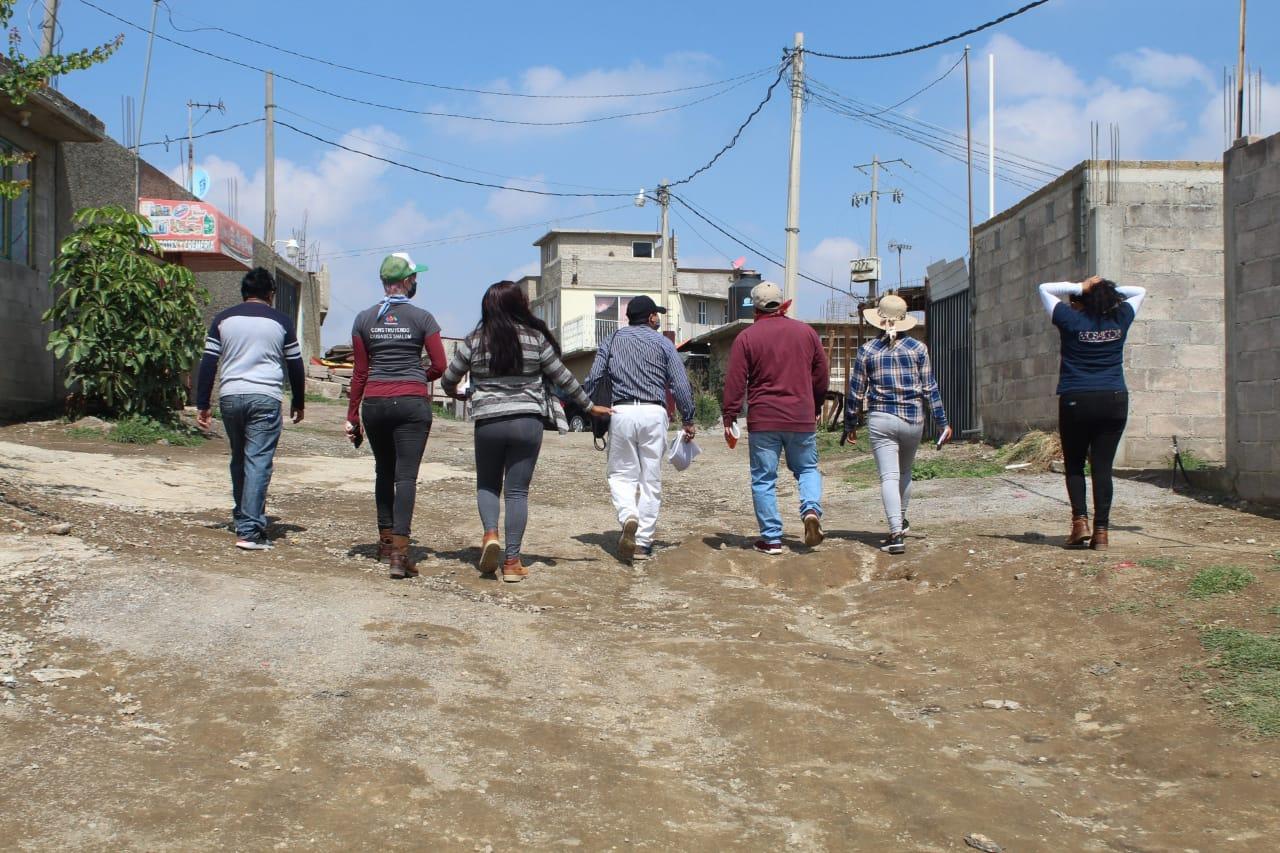 Proyecto Permantente
Permanent project
"Sé parte del mosaico"
DESAFÍO
"Ciudades frágiles" son ciudades que no han tenido el beneficio de contar con gobernantes capaces de desarrollar una ciudad próspera, donde las instituciones encargadas de proveer seguridad y justicia son débiles, y donde la desconfianza, falta de cohesión social y organización fomentan la desesperanza. Por lo tanto, las ciudades frágiles están fragmentadas, segregadas, son excluyentes, inseguras e insostenibles, sin elementos para garantizar a sus ciudadanos: infraestructura, servicios, preservación de derechos básicos y oportunidades de crecimiento.
¿CÓMO SE USAN LOS DONATIVOS?
Somos una organización internacional, fundada en el 2006, basada en principios y valores cristianos que trabaja hacia la transformación integral de ciudades frágiles en ciudades SHALOM. Nos enfocamos en la transformación integral de ciudades frágiles, trabajando en colaboración y haciendo sinergia entre comunidades locales, organizaciones de la sociedad civil, comunidades de fe, empresas y el gobierno. Nuestro modelo de cambio MOSAIC se centra en el desarrollo de líderes urbanos y estructuras sociales que generan cambios cuantificables en sus ciudades y comunidades frágiles.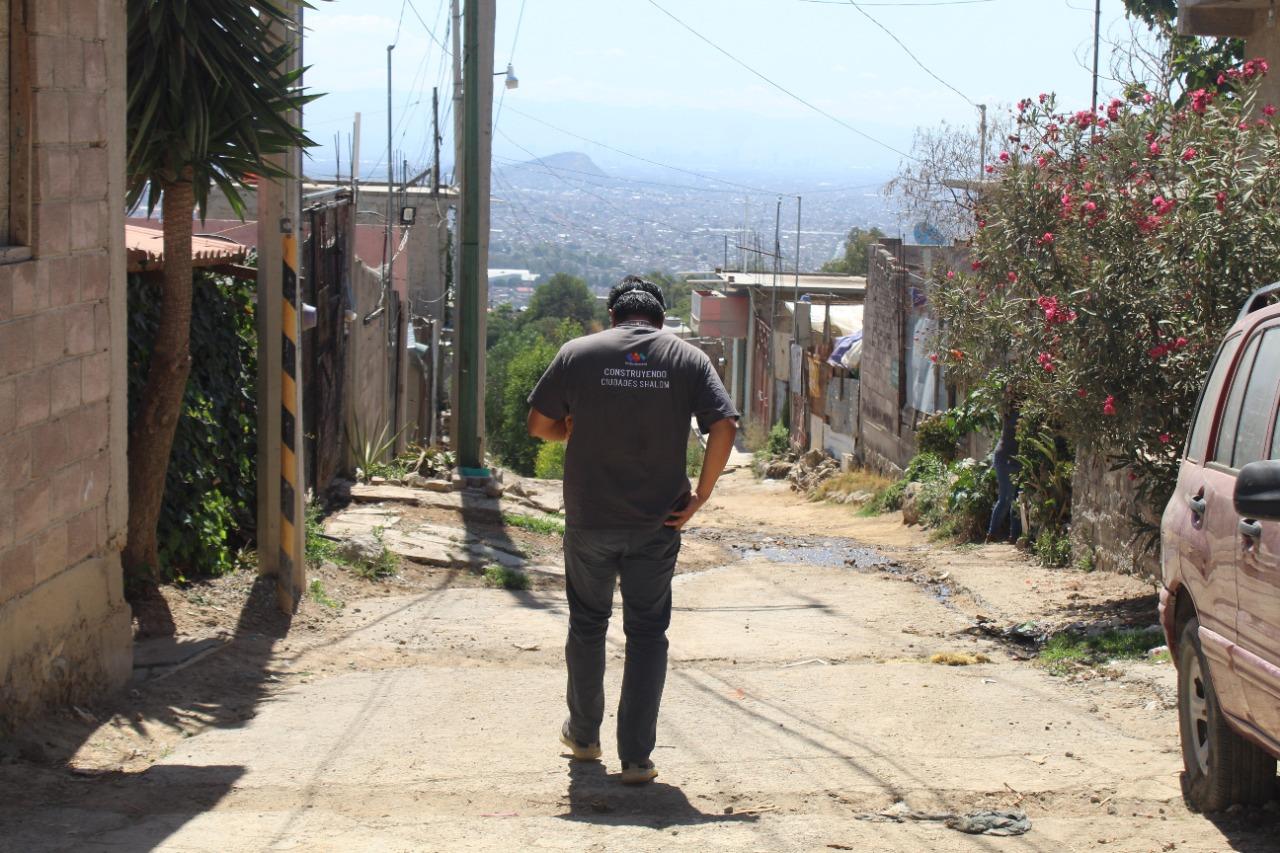 "Be part of the mosaic"
CHALLENGE
"Fragile cities" are cities that have not had the benefit of having governors capable of developing a prosperous city, where the institutions in charge of providing security and justice are weak, and where distrust, lack of social unity and organization... foster hopelessness. Therefore, fragile cities are fragmented, segregated, insecure and unsustainable, lacking the elements to guarantee their citizens: infrastructure, services, preservation of basic rights and opportunities for growth.
HOW YOUR DONATIONS ARE USED
We are an international organization, founded in 2006, based on Christian principles and values that works towards the integral transformation of fragile cities into SHALOM cities. We focus on the integral transformation of fragile cities, working in collaboration of local communities, civil society organizations, faith communities, businesses and government. Our MOSAIC change model focuses on developing urban leaders and social structures that generate measurable change in their fragile cities and communities.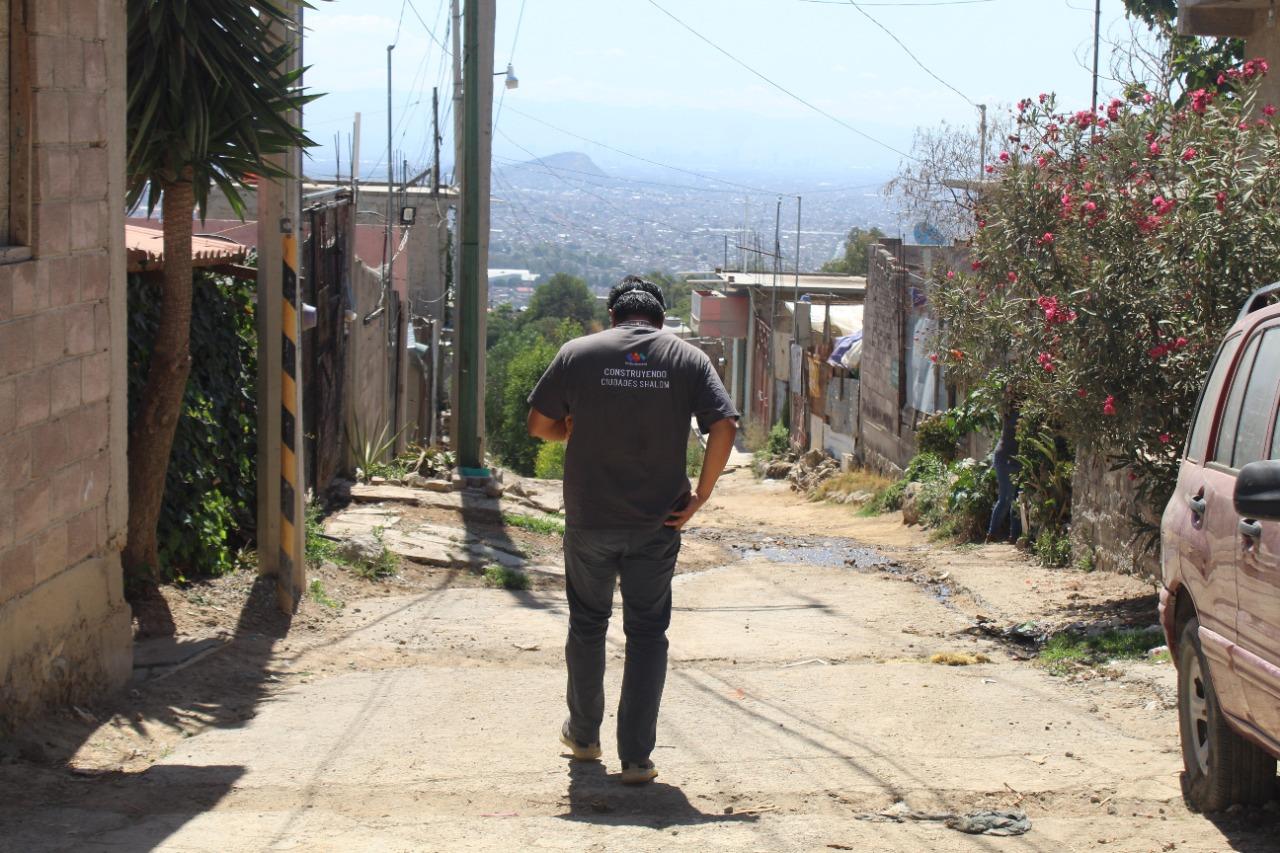 MISIÓN
Vemos ciudades frágiles con gran potencial, pero impactadas por la desigualdad, pobreza, desesperanza, corrupción, violencia e instituciones débiles; transformadas en ciudades SHALOM caracterizadas por la justicia, bienestar, esperanza, inclusión, seguridad, resilencia y sostenibilidad.
VISIÓN
Desarrollar líderes y estructuras sociales que transformen integral y sosteniblemente sus ciudades frágiles, logrando el cambio a ciudades SHALOM.
Hemos impactado casi 40,000 personas en varios municipios en la zona oriente de la Ciudad de México, el estado de Morelos y en Barranquilla en la costa Caribe de Colombia.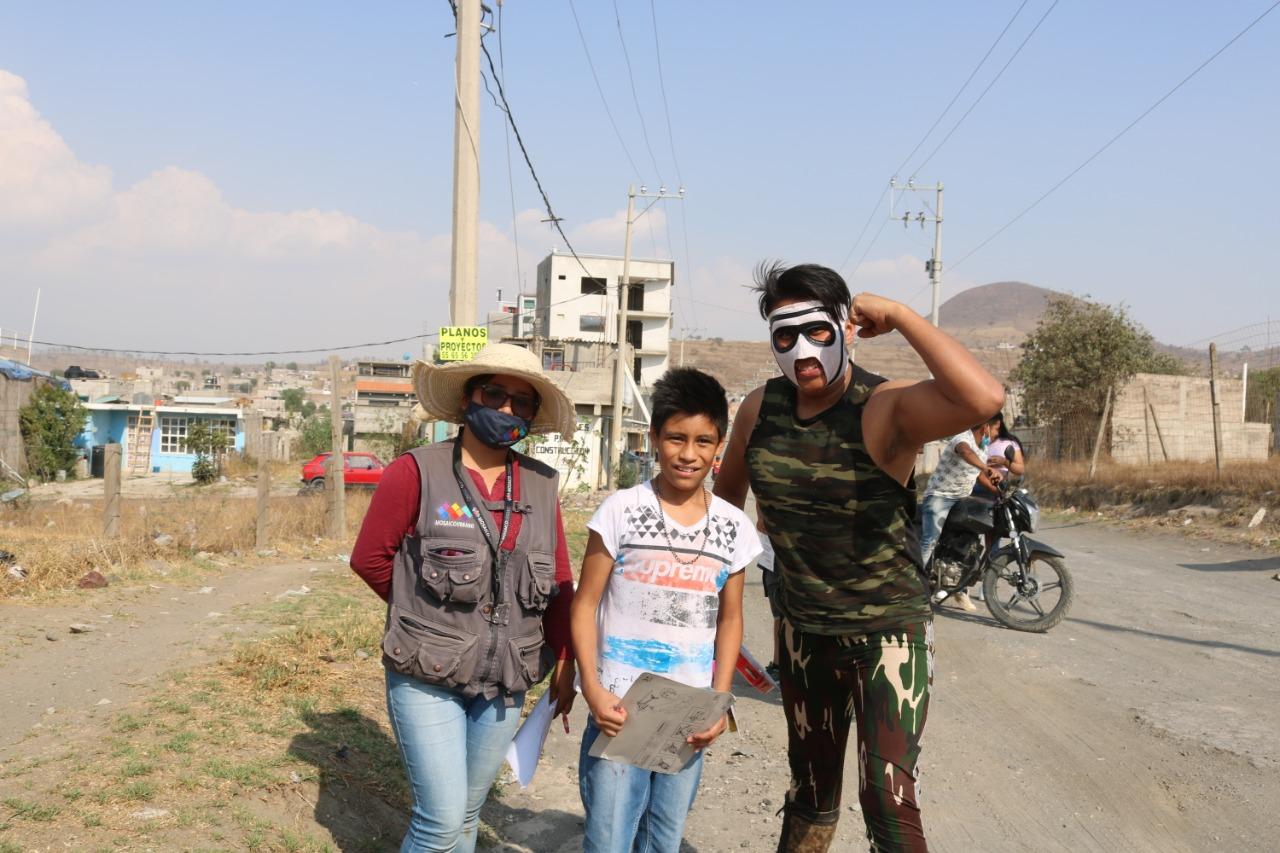 MISSION
We see fragile cities with great potential, but impacted by inequality, poverty, hopelessness, corruption, violence and weak institutions; transformed into SHALOM cities characterized by justice, well-being, hope, inclusion, safety, resilience and sustainability.
VISION
To develop leaders and social structures that comprehensively and sustainably transform their fragile cities, achieving the change to SHALOM cities.
We have impacted almost 40,000 people in several municipalities in the eastern zone of Mexico City, the state of Morelos and in Barranquilla on the Caribbean coast of Colombia.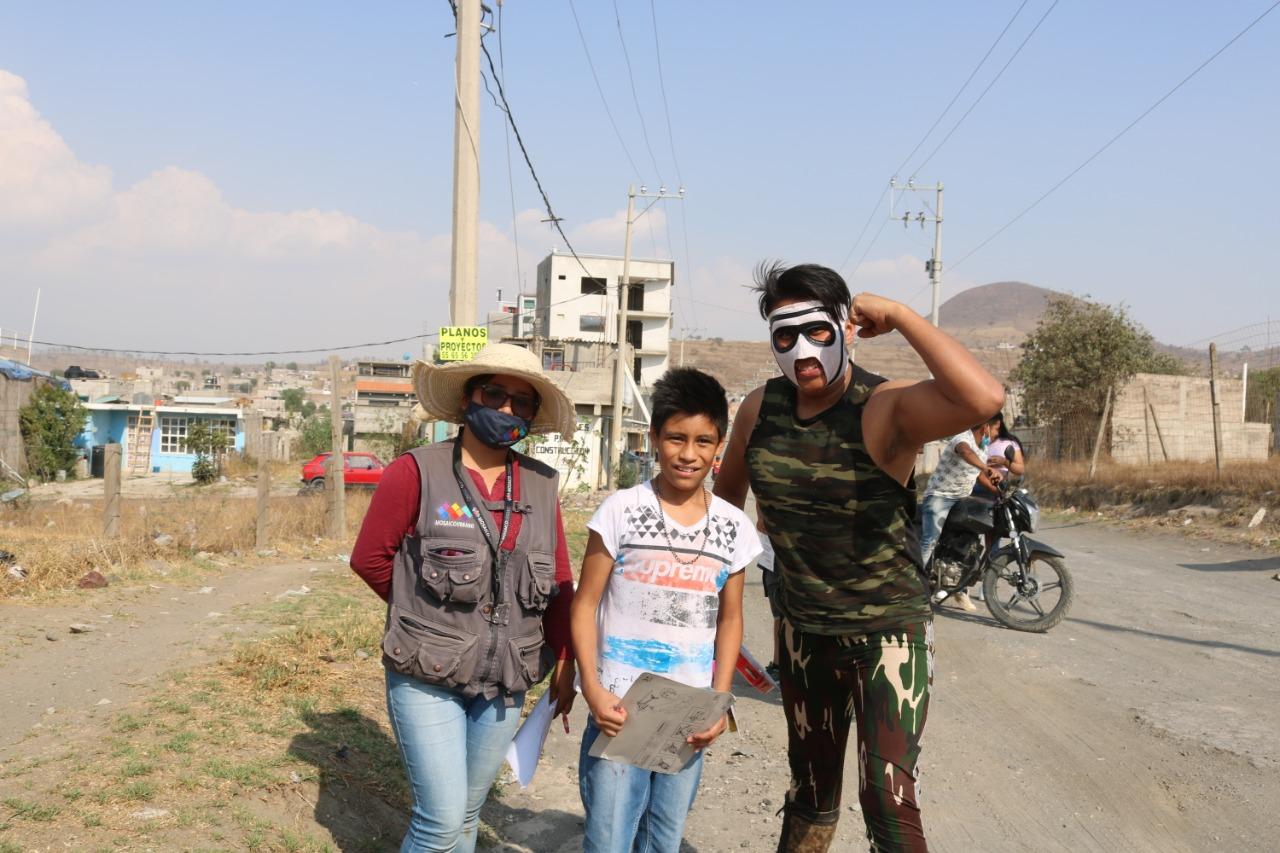 Número de Oficio de Donataria Autorizada
Authorized Donor Official Number
600-04-05--2013-10257
---
Fecha de Autorización
Authorization Date
17/02/2013
---
Fecha de Última Publicación en el DOF
Date of Last Publication in the DOF
29/12/2020